First,Introduction
I produced electric lift rod GL-155 has a lifting speed, high reliability, durability, security and stability, light weight, closed height is small, portable and convenient. Electric lift rod GL-155 devices can be elevated height of 4-20 meters, closed height of 1.2-3 meters, the main rod weight 15Kg-45Kg. Use electric lifter lifter, but also to make installation and maintenance of aviation obstruction lights work safe and convenient.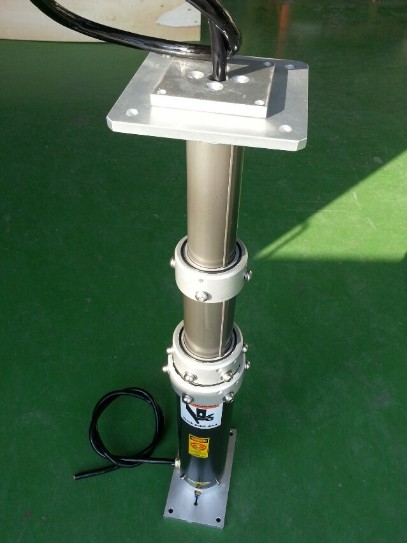 (Electric lift rod products Example Figure a)
Second, the technical indicators
A collection Height: customized according to customer requirements
2 Total elevated height: customized according to customer requirements
3 Installation: customized according to customer requirements
4 Material: high-strength aluminum-magnesium alloy extrusions, strong corrosion resistance; cylinder walls using high-pressure treatment process seal wear and porcelain join. ;
5 packing properties: a high level of sealing performance, the stationary state 24 hours lifting mast fell less than 10mm. Gassing swinging piston stroke using the structure that a piston with high strength heavy graphite-containing PTFE; transmission are all closed, the rubber sealing ring (the ring body and the rod between the rod Japan imported seals NOK), waterproof sand performance, strong corrosion resistance;
6 Surface treatment: hard anodized aluminum-magnesium alloy increases the intensity profiles;
7 wind resistance: TY series electric lift lever rod body with circular cross-section, in the same installation space, circular cross-section can provide higher strength, stiffness, torsional and bending ability ability; wind 8; has anti-rotation feature, working pressure: <0.30 Mpa;.
8 portable electric lift rod series has a structure built-lines; my company first realized the device control and power cables inside the lift rod fixed at the earliest electric lift lever to achieve the internal traces on the appearance and performance of the further.
9 car lift mast is through the roof fixed, or installed in vehicles surrounding and supporting frames by dragging the disc and joint fixation. Customer equipment selection, car lift mast should be determined according to the different type of the original height of the top of the mounting surface height. When mounted on top of the resulting product, the original height of the shortest, to ensure that the body has a maximum height as far as possible by reducing the resistance and drag of the device.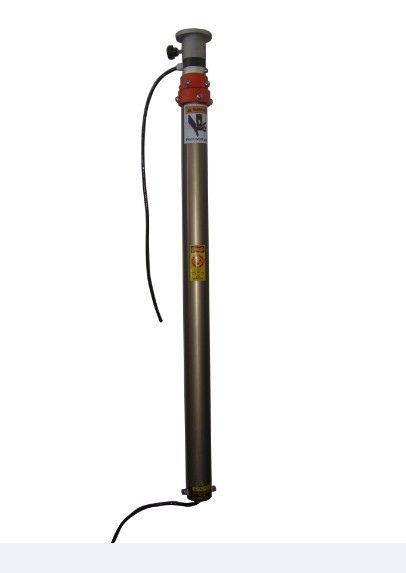 (Electric lift rod products example Figure II)
We provide professional services include:
Third, pre-sales service: We accept OEM product customization and production needs. Even with a standard product, due to different customers different requirements, some indicators are not the same concern. As long as you put forward arguments on the lift rod requirements, from total height, shut height, wind resistance, vertical load, partial load, lifting time,, yaw to the power requirements of form, weight, installation methods, we are responsible to you to customize a shall belong to your private lift rod.
Fourth, after-sales service: technical staff can arrange installation guide. Warranty: One year replacement, a three-year warranty and lifetime maintenance (within 48 hours to reach the scene).
Electric lift rod and more product details, please visit our Web site and collections:http://www.wxgallo.com/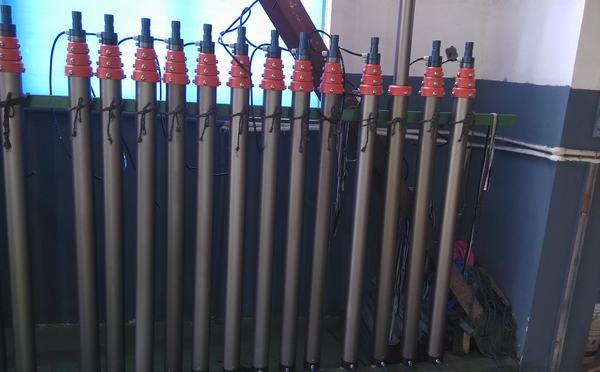 (Figure: warehouse to store electric lift rod)